WorkingMind Small Teams Edition – Taster Event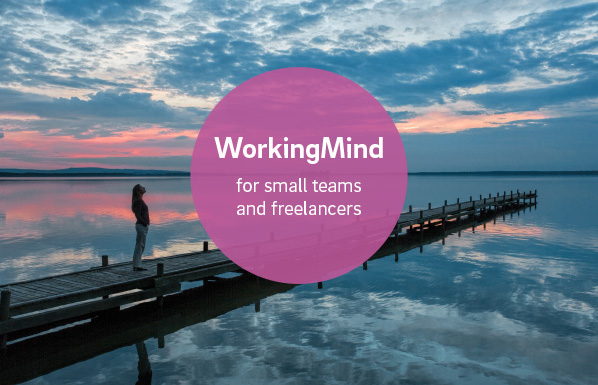 28.1.2020
18:15h - 19:30h
B-Part Coworking (U Gleisdreieck)
This event will provide an introduction to the WorkingMind Small Teams Edition:
Experiential introduction to the relevance of mindfulness-based workplace trainings.
Research results based on a study involving 425 participants (employees and management) from 5 companies.
Program and details on the WorkingMind Small Teams Edition starting in February.
Q & A
WorkingMind was developed by Kalapa Leadership Academy for the modern workplace: Topics such as self-care and (self-)leadership, focus, mindful communication and mindfulness for collaboration and decision making are taught and practiced in this training. The training was developed with easy implementation into daily worklife in mind.
Who is this workshop for?
The WorkingMind intro evening is for anybody interested in applying mindfulness-based tools specifically focussed at the workplace.
It is also meant to provide a taste of the upcoming WorkingMind special edition for small teams, freelancers and start-ups.
Your Benefit
This workshop will provide information and input on:
How mindfulness-based trainings can affect your work-life and your workplace,
Why large companies and organisations implement mindfulness-based trainings (research results based on actual workplace trainings),
What a typical mindfulness-based training looks like.
It will provide a brief overview on the upcoming WorkingMind Small Team edition.
Registration
Please register for this intro evening, so that I get an idea of who and how many people are participating.
The Facilitator: Klemens Höppner
I am working with executives, managers and teams as coach and facilitator by utilizing methods and tools from holistic facilitation, systemic business coaching, neurophysiology and mindfulness as well as meditation practices. In addition, I am drawing on my 20-years of work experience, among others as member of the executive board and managing director, and my own burnout- experience in 2006.
I have been participating in a number of trainings and continuous educations, among others:
Unity in Duality – Inner Science of Mind & Phenomena (Tarab Institut, Dehradun, Indien & Deutschland)
ReSource Training (Max-Planck-Institute for Social and Cognitive Neuroscience, Leipzig & Berlin)
CBI Affiliate Program (Conscious Business Institute, Santa Barbara, CA)
Neurosomatics (Leadership Development Group Heidelberg & Oakland, CA)
Wholeperson Facilitation (Genuine Contact Berlin, Berlin)
Facilitating Advanced Course (school of facilitating, Berlin)
Yoga Teacher Training YA200+ (Spirit Yoga, Berlin)
Systemic Business Coaching (Schwertl & Partner, Frankfurt am Main)
I co-created and co-facilitated the web-based Conscious Business Ambassadors Program offered by the Conscious Business Institute.
Currently I am working with the Mindful Finance Institute, Vienna/Oxford and am facilitating the Workplace Mindfulness Trainings of Kalapa Leadership Academy.